Bioinformatics & Statistical Genetics
When the BRC at NC State University was founded in 2000, it was with the understanding that quantitative methods applied to massive datasets are essential to the comprehension of the genomic structure of even the simplest organisms.
The university is located in Raleigh, the heart of one of the leading research areas in the United States. The BRC has developed strong relationships with industrial partners and other academic or government organizations in the Research Triangle Park area.
Recent Publications
Blood Lead Toxicity Analysis of Multipurpose Canines and Military Working Dogs.

Special Operations Forces and their accompanying tactical multipurpose canines (MPCs) who are involved in repeated live-fire exercises and military operations have the potential for increased blood lead levels and toxicity due to aerosolized and environmental lead debris...

Insight into Catechins Metabolic Pathways of Camellia sinensis Based on Genome and Transcriptome Analysis.

Tea is an important economic crop with a 3.02 Gb genome. It accumulates various bioactive compounds, especially catechins, which are closely associated with tea flavor and quality...

A Common Allele in FGF21 Associated with Sugar Intake Is Associated with Body Shape, Lower Total Body-Fat Percentage, and Higher Blood Pressure.

Fibroblast growth factor 21 (FGF21) is a hormone that has insulin-sensitizing properties. Some trials of FGF21 analogs show weight loss and lipid-lowering effects...
News
---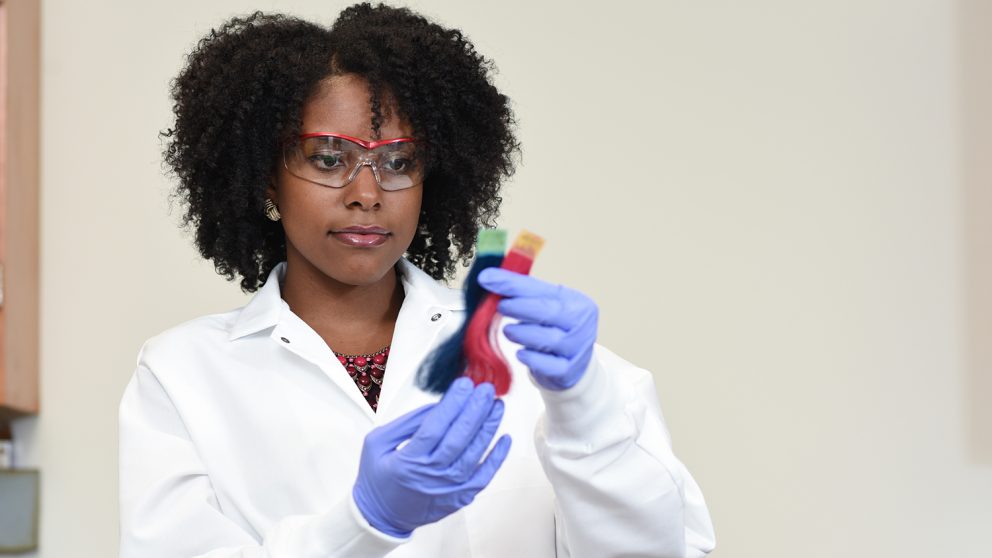 Designing the Next Generation of Hair Dyes North Carolina State University researchers have created the largest publicly available chemical database […]